Celebrating Georgina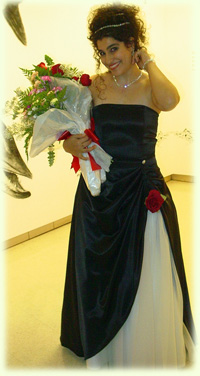 Georgina Harsha Joshi was born on October 21, 1981 in Elkhart, Indiana and embarked on a life filled with beautiful music. As a musical prodigy, there doesn't seem to be a memory where Georgina wasn't singing, dancing, or playing her violin.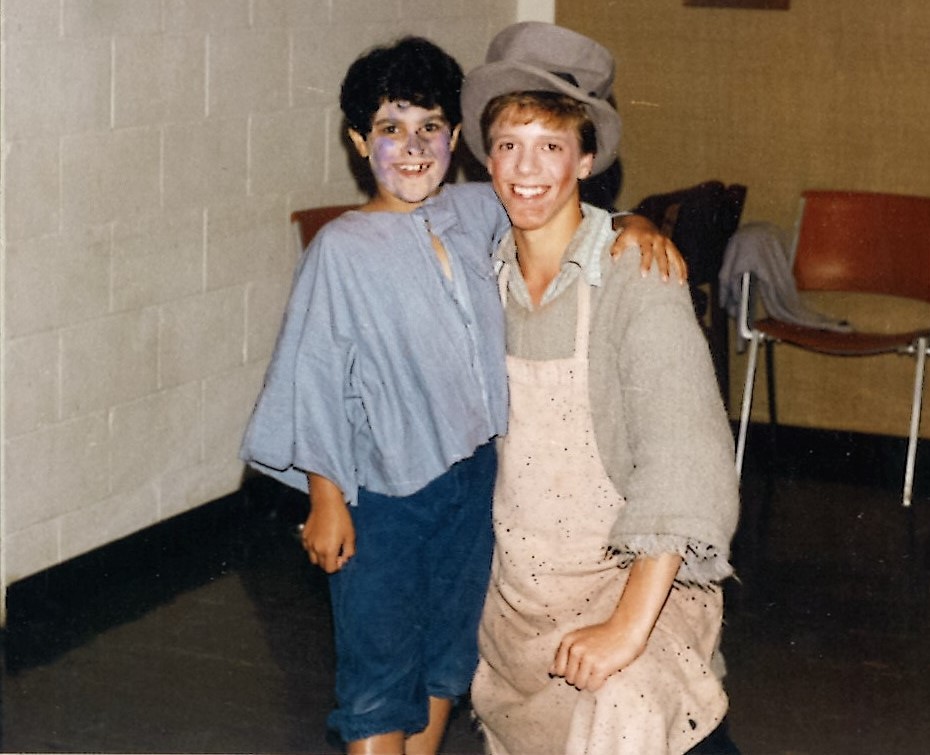 At the age of three Georgina began to study the violin and began her formal voice training at the age of eight. While the family was living in Canton, Ohio, Georgina appeared with the Players Guild of Canton in her first musical stage performance, Oliver.
Her operatic debut was in Indiana Opera North's production of Amahl and the Night Visitors with Georgina in the lead role as Amahl.

Georgina attended and in 1999 graduated from John Adams High School in South Bend, Indiana where she was a member of the State Champion Mock Trial Team. She was a 16 year old high school senior and she received a perfect score on the verbal section of the SAT on the very first time. Georgina was able to successfully juggle her high school academics as well as her musical ones. During this time, she was actively involved in both the Indiana University of South Bend Philharmonic and the South Bend Chamber Singers. In addition, she was concertmistress of the South Bend Youth Symphony and participated in the summer music programs at Interlochen, Tanglewood Music Center, and Aspen Music School. Before graduating from high school, Georgina received the YWCA Young Woman of the Year award, in addition to numerous other awards.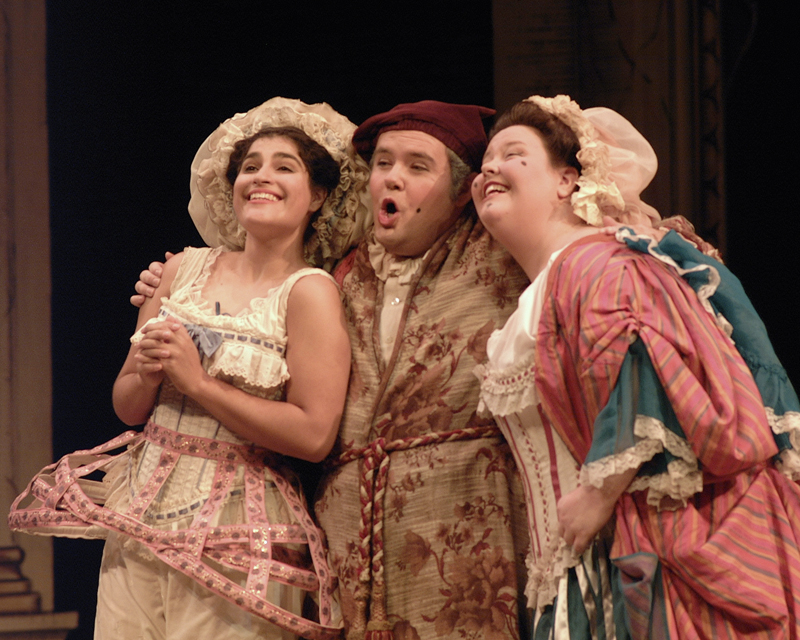 After high school, Georgina attended the Royal College of Music in London, England. There she had the privilege to study with Eiddwen Harrhy and graduated with a BMusic (Hons) degree in 2001. She then enrolled as a graduate student at the IU Jacobs School of Music where she studied with Alan Bennet and received her Masters in Music. During this time, Georgina appeared as a soloist in various concert works including Haydn's Creation, Handel's Solomon, the B-Minor Mass of Bach, Britten's Hymn to St. Cecilia, Mendelssohn's Psalm 42, Schubert's Mass in A Flat Major, Mozart's Litenae Lauritenae K.195, the Mozart Requiem, and the Brahms Deutsches Requiem. She also appeared with IU Opera Theatre as Clorinda in Cenerentola and Despina in Cosi fan Tutte. As of 2006, Georgina Joshi was one of the most accomplished and well-performed students in the history of the IU Jacobs School of Music.

Georgina thoroughly enjoys collaborating with other musicians, including Catacoustic Consort, The Bath Street Studio, and she was a member of the Carmel Bach Festival Chorale. She also performed outside of the United States, appearing as a soloist in England, Wales, Romania, and Greece.

In addition to her love of music, Georgina has a passion for flying and is a skilled and experienced pilot. She received her private pilot license in 2000 and went on to earn her twin engine and IFR ratings.
She also enjoys skiing and sailing, is an avid reader, and love spending time with her family.